Barb and Karin - USA. 09 April 2010
Thank you so much for everything and hospitality. We were hoping we would get to meet especially after all conversations and all the work you put in our trip. But it was extra special you had us in our home and share wine and hors d'ourves with us it was very thoughtful and just another highlight we would tell all our friends we arrived as clients and left as friends. Very nice touch.
B&K
Ty & Lamar - USA. 23 Febuary 2010
We had a great time. Thank you for all you did to make it such a wonderful experience.
Neil Coster - UK. 17 Dec 2009
First, may I congratulate you and your team for organising such a good itinerary and standard of accommodation. Everyone of the B&Bs I stayed in had its own delights and hospitelity. I could not have achieved the same without knowing the people and places as you do.
Amy & Ginette - North Carolina

Our entire trip was a great surprise and enjoyable. We are just going to convince EVERYONE to go to New Zealand and use Gay Travel NZ as your company put together an amazing trip for us. A friend of ours followed our every move and was so impressed with where we went and stayed and your services. The Service was fantastic.

Neale & Gordon - Queensland Australia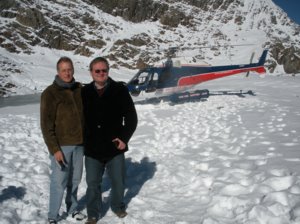 We had a wonderful time in your country and the service you provided us was "spot on". The accommodations you arranged were terrific and the hosts went out of their way to make us welcome. We plan to return and hopefully the next time we will be able to stay longer.

Ed Nelson - New York USA

I called Gay Travel NZ on a Wednesday speaking to David and asking for a planned Weekend break to start two days later from Auckland at the end of business trip I was on to New Zealand. Less that 48 hours later and I was on a plane to the South Island and the Garden City of Christchurch. I was overwhelmed at how fast, thorough and friendly David at Gay Travel was and how he pulled together the most wonderful package for me. I would never have been able to do that on my own and I am so appreciative and will recommend Gay Travel NZ to everyone I know (gay, straight, whoever!) Thank you so much.

Keith & John, Cape Town, South Africa

Gay Travel exceeded our expectations with the very best server and consistently so. Yur level of dedication to service, even after the sales deal has been clinched, sets a new standard in tourism excellence!

Darryl & Ken (Sydney)

The speed of assistance and the detail provided was above my expectations.

Peter & Kevin, United Kingdom

In my experience with the travel trade I thought yours was of the highest standard. It felt very personal, don't lose that. This is the first time I have used a specialist agency and you did a great job and I am indebted to you With very best wishes Peter Crome

Phil and Norman, USA

We felt that the service was truly excellent. It was the perfect first trip for us and very well planned. We appreciate your efforts. We hope to visit again and will certainly contact you for help.

Ross and Mike, Australia

We think you did a remarkable job, given the time frame you had to work with, we were particularly impressed with the questionnaire at the beginning of our relationship, it was concise and enabled both parties to get down to the business of finding exactly what was needed to make the holiday a success.

The Benson Family, USA

What a perfect family vacation you created for us! You convinced us to do things we never would have booked for ourselves but the boys really enjoyed it all and we really enjoyed their excitement over it all. Thank you for your phone calls during our travels.

David M. Gerstein, USA

Now that we have returned to New York, I want to thank you and the others at New Zealand Encounters for the excellent services which were provided. Our trip turned out to be everything that one could hope for. We were very pleased with all of our accommodations.

Gordon and Gordie Earle

The biggest surpise for me was how uncrowded New Zealand is (especially cars on the road) and how unspoiled the scenery. It was a very plesant surprise. I would use NZ Encounters again and have already recommended you to friends. You were great.

Art Schiff

In summary you did a superb job. What a magnificent country with delightful people, charming accommodations and fantastic activities! We have only just begun to recover from the time difference and travel "exhaustion" but will never recover from the fun, beauty and excitement that you helped us to experience. So many thanks.