Auckland's Westpac Rescue Helicopter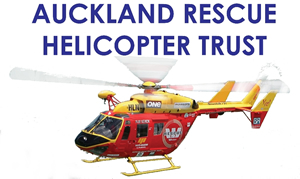 Auckland's Westpac Rescue Helicopter provides a vital and dedicated link between accident and medical emergency patients and the hospital services they require. The service operates 24 hours a day, seven days a week, and makes a life or death difference for hundreds of New Zealanders and overseas visitors.

Due to the remoteness of so many areas of our country, the helicopter is often the only means of emergency assistance. With approximately 500 missions a year out of the Auckland region alone, the support NZ Encounters gives will assist the rescue helicopter to continue saving lives. There is no direct Government funding for the rescue helicopter service and we believe our sponsorship of this Trust and the service that they provide to all local communities and visitors, free of charge, is a vital one.



You can help save lives

When you book with Gay Travel we ask you to donate NZ$5.00 to this worthy cause. We will match each NZ$5.00 donation that our clients make.

For more information on Westpac Rescue Helicopter, please visit their website

www.4rescue.org.nz